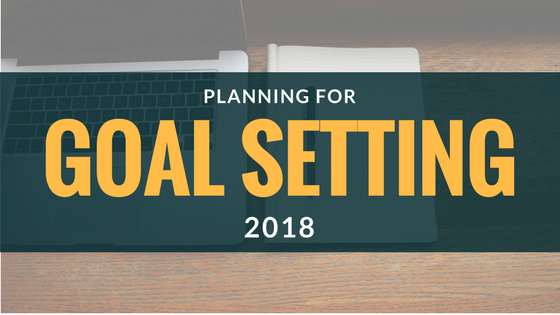 A different take on goal setting.
Setting goals for the coming year is increasingly popular each fall. Partly because fall is a time of change, the busy-ness of the summer has subsided and routines are re-established with school back in session. Perhaps it is the shorter days for those of us who "fall back" an hour that brings focus to getting things done.
I've been lucky to work at firms and for organizations where goals were made a priority. Revenue goals and budgets always topped the list. The goals were written around the SMART acronym. They were tactical, process-oriented, and somewhat predictable with measurable outcomes based on increasing the previous year's accomplishments by a percentage. They were attainable, sure, but did they get us to think bigger? They were reasonable, but were they exciting?
The SMART parameters are best practices and proven to be successful for helping organizations and humans reach all kinds of goals. But I find they can be constraints on imagining possibilities and being bold. Author Cameron Herold, in his book Double Double, states "It's about focus, not tactics."
So how do we find focus when tactics are so prevalent? When our goals are set based on previous performance and not set by focusing on a vision? This year, with in a group led by my business coach, we spent time goal setting for 2018 but –  we did it backwards.
We started with the end in mind. We started with the vision.
Our task was to make one statement about an accomplishment we made in the year, then answer questions about it.
We were to envision November 2018, a year from now. We pretended we were sitting together talking about our year and what we accomplished. First, we wrote a statement about one key goal that we accomplished in 2018.
Next, we had to answer four questions about what it took to reach that goal. 1) what were the challenges we had to overcome? 2)what was the first thing we did to get started 3) what were three keys to success and 4) if you could give yourself one piece of advice at the beginning of the year what would it be.
Coming up with the goal was one of the hardest parts – which did I want to focus on for this exercise? Which one did I really want to work on in 2018? I'd already been hard at work planning for 2018 – our first quarter marketing plan was already set up and we had new firms in the CRM for consulting work in 2018. But this exercise let me away from the planning part of the goal setting. It was one goal. Forget the tactics and the HOW. This was the What. What one thing would I be most proud of in 2018 in my business? So, I wrote it down, precisely on how I envisioned the goal playing out. Then, I answered the questions.
When the group partnered up to share their goals and discuss the questions, I was ready. The personal goal my partner shared impressed me – I may adopt it for a future goal of my own. When it was my time to share my goal, it felt real. The challenges felt silly and the first steps seemed completely do-able.
Now I have a big vision around one of my goals. Now, I can jump into putting together the process and tactics to develop SMART goals in support of the vision to make it real.
PS:  Double Double is an amazing book for any business owner or professional. The first chapter is about creating that Vision in order to reach your goals. And the book is full of ways to reach goals in a meaningful way. It is intentional. It is inspirational. It is worth re-reading as you start to set your goals each year.
PS2: Zingerman's started a Farmer's Market in 2005. Before planning all of the logistics to bring farmers to the market, to advertise to get customers or to create an organization to run the market, they wrote out a vision for it. What did it feel like, what could they smell, what could they hear? How did people hear about it? What were the farmer's selling? How many farmer's were there? It's a short read – check it out then try creating a vision for your self.